面试英文自我介绍范文六篇
  初到一个新的环境,常常要进行自我介绍,自我介绍是一种认识自我的手段。如何编写一段个性的自我介绍?下面是小编收集整理的面试英文自我介绍6篇,仅供参考,欢迎大家阅读。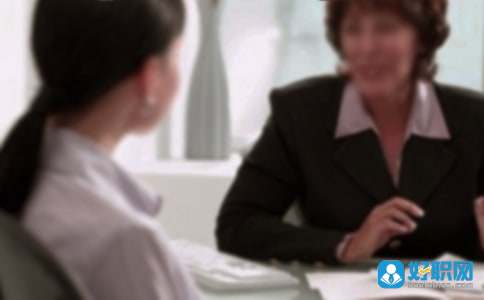 面试英文自我介绍 篇1
  i am very happy to introduce myself here.i was born in liaoning province.i graduated from nankai university and majored in international trade. i like music and reaing
  books,especially economical books. it is my honor to apply this job. i hope i can realise my dream in our company.please give me a chance.thank you very much. it is my great pleasure to introduce myself.i was born in liaoning. my major is
  international trade. i was graduated in nankai university. my hobby lies in the music and reading, especially like economics.
  i am glad that i can take part in this interview and i am sincerely hope that i can join this company to realize my dream. please give my a chance. thank you.
  很高兴做自我介绍,我出生在辽宁,专业是国际贸易,毕业于南开大学,我的`兴趣是音乐,读书,尤其是经济类的书。
  很荣幸应聘贵公司,希望能在贵公司实现我的梦想,希望能给我一次机会,谢谢。
面试英文自我介绍 篇2
  i am a third year master major in automation at shanghai jiao tong university, p. r. china. with tremendous interest in industrial engineering, i am writing to apply for acceptance into your . graduate program.
  education background
  in1995, i entered the nanjing university of science & technology (nust) -- widely considered one of the china's best engineering schools. during the following undergraduate study, my academic records kept distinguished among the whole department. i was granted first class prize every semester, and my overall gpa(/100) ranked among113students. in1999, i got the privilege to enter the graduate program waived of the admission test. i selected the shanghai jiao tong university to continue my study for its best reputation on combinatorial optimization and network scheduling where my research interest lies.
  at the period of my graduate study, my overall gpa(/) ranked top5% in the department. in the second semester, i became teacher assistant that is given to talented and matured students only. this year, i won the acer scholarship as the one and only candidate in my department, which is the ultimate accolade for distinguished students endowed by my university. presently, i am preparing my graduation thesis and trying for the honor of excellent graduation thesis.
  research experience and academic activity
  when a sophomore, i joined the association of ai enthusiast and began to narrow down my interest for my future research. in1997, i participated in simulation tool development for the scheduling system in prof. wang's lab. with the tool of opengl and matlab, i designed a simulation program for transportation scheduling system. it is now widely used by different research groups in nust. in1998, i assumed and fulfilled a sewage analysis & dispose project for nanjing sewage treatment plant. this was my first practice to convert a laboratory idea to a commercial product.
  in1999, i joined the distinguished professor yu-geng xis research group aiming at network flow problem solving and heuristic algorithm research. soon i was engaged in the fudan gene database design. my duty was to pick up the useful information among different kinds of gene matching format. through the comparison and analysis for many heuristic algorithms, i introduced an improved evolutionary algorithm -- multi-population genetic algorithm. by dividing a whole population into several sub-populations, this improved algorithm can effectively prevent ga from local convergence and promote various evolutionary orientations. it proved more efficiently than sga in experiments, too. in the second semester, i joined the workshop-scheduling research in shanghai heavy duty tyre plant. the scheduling was designed for the rubber-making process that covered not only discrete but also continuous circumstances. to make a balance point between optimization quality and time cost, i proposed a dynamic layered scheduling method based on hybrid petri nets. the practical application showed that the average makespan was shortened by a large scale. i also publicized two papers in core journals with this idea. recently, i am doing research in the composite predict of the electrical power system assisted with the technology of data mining for bao steel. i try to combine the decision tree with receding optimization to provide a new solution for the composite predictive problem. this project is now under construction.
  besides, in july XX, i got the opportunity to give a lecture in english in asia control conference (ascc) which is one of the top-level conferences among the world in the area of control and automation. in my senior year, i met prof. xiao-song lin, a visiting professor of mathematics from university of california-riverside, i learned graph theory from him for my network research. these experiences all rapidly expanded my knowledge of english and the understanding of western culture.
面试英文自我介绍 篇3
  good morning. i am glad to be here for this interview. first let me introduce myself. my name is ***, **years old. i com#e from ******,the capital of *******province. i graduated from the ******* department of *****university in **** ,****.in the past *** years i have been prepareing for the postgraduate examination while i have been teaching *****in no.****middle school and i was a head-teacher of a class in junior grade
  i am open-minded ,quick in thought and very fond of
  i always believe that one will easily lag behind unless he keeps on learning .of course, if i am given a chance to work ****** in this famous corporation,i will stare no effort to master a good com#mand of advance ******.
面试英文自我介绍 篇4
  I am Sravani, I am from Secunderabad. My hobbies are listening to music most of the time and playing badminton, indoor games such as caroms , chess etc. My strengths are, I am optimistic in nature, and my parents. Coming to my family background we are four of us: me, my father, mother and a younger brother. My father is SCR employee, mom house wife and brother is perceiving his B.Pharm 3rd year. Moving on to my educational background: I have done my schooling from Keyes high school in the year 20xx, I finished bipc from srichaitanya in the year 20xx, i have completed B.Sc. Nursing from Yashoda institutions under NTR university in the year 20xx. The whole of 20xx I was working as staff nurse in Yashoda hospital. Right now I am looking out for BPO because I got engaged last year, my in-laws are against me not to work in nursing department. So, i am looking out for BPO because as it provides good platform for freshers and more over it would welcome a person at any educational level with good communication skills and ability to handle customers.
面试英文自我介绍 篇5
  Hello, my name is --, from -- university, major is computer science and technology.
  As a fresh graduates, I think of myself in the three aspects of comparative advantages.
  The first advantage is that my knowledge of computer hardware and network e-perience. When I was a sophomore organized a campus computer services task force, spare time with installed and network maintenance services to students. Last year, I worked as a part-time network administrator for a small company, a monthly salary of 1500 yuan. I treat the job very responsible, have two network disruption accident, I don't sleep for 24 small, until the problem is solved.
  The second advantage is the programming ability is stronger. Analog computer integrated system project in school, I was appointed professor team leader. I worked for two months in -- software company, part of a $800000 big projects localization, secondary development, write the database.
  The third advantage is that I am the IT technology feverish! My high school period three times in the middle school students' programming contest awards, achievements of computer specialty courses in college has been leading the way.
  Regret is that even though my computer professional course grade is very good, but I had two non-professional courses restored failed to pass the e-am. The reason is that when I was in freshman and sophomore completely according to their interests allocation of learning time, I give the computer the almost all the time. In retrospect, this is the most failed, my college life has brought me in the future job is very serious, the influence of some enterprises at the sight of the subjects I have repaired immediately put me out.
  ---- can give me this interview chance let me very touched, also realized X-X- humanized recruitment standard. So, no matter whether I can success interview today, I want to thank you give me the chance of this interview.
面试英文自我介绍 篇6
  Good afternoon,honorable professors, I am very glad to have this opportunity of attending the final test, and I would
  appreciate it much more if I am lucky enough to get the admission of enrolling in the graduate school. First of all, I would like to introduce myself, my name is .., I graduated from ....universtiy in 20xx. During my university years, I studied very hard,and successfuly passed the band 4 and band eight 8 test for english major with both certificates awarded. Besides, I was chosen to participate in the CCTV english speech contest getting the third prize in the end. After my graduation, I worked in the affiliated senior high school of this university as an english teacher and also a staff member in the school's foreign affairs office,in charge of the employing of foreign teachers. Three years later, I went to ...city landing a job in the No.11 middle school working as senior high school english teacher again.
  And last year, I resigned my job, cooperated with my friend to start a tutorial class center. And these are what happended to me from my graduation until now. Well, fast-forward time fled as if in a split second before I know it. It is already 7 years since my graduation. I am already 30 years old,with no time left for me to try again. So it is the last chance for me to become a post graduate students in my life.
  If I could be successful, I swear I would make the best of the opportunity of getting further education to fufill my longcherished dreams. Thank you, honorable professors.
【面试英文自我介绍范文六篇】相关文章: